Collection
Annabel Kern offers collections of linens in 3 different cotton gauzes. Of course, nothing better than touching and seeing the material closely to distinguish the nuance, major!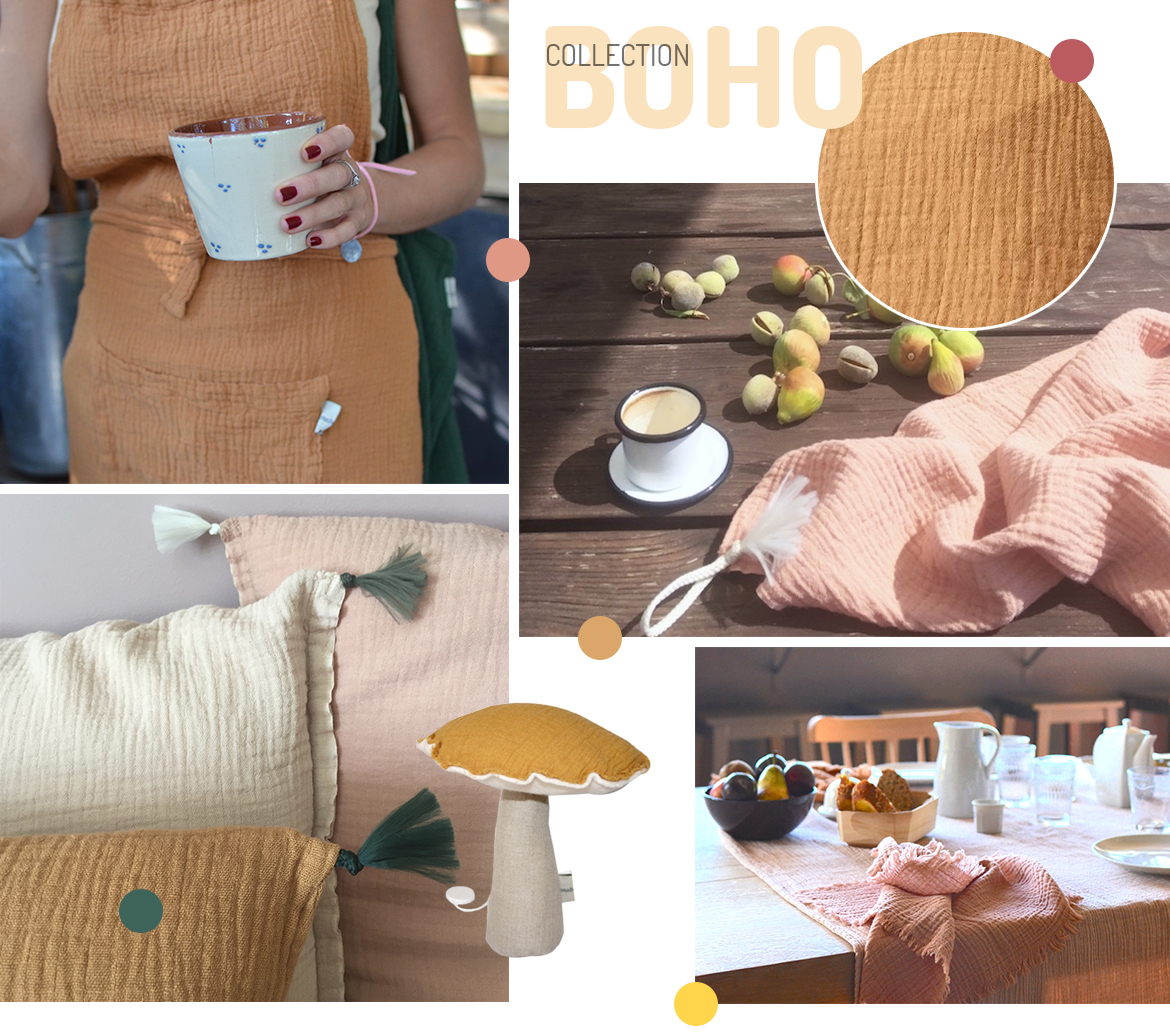 The BOHO range is a collection of thick cotton gauze, absorbent and beautifully embossed. Woven originally for diaper fabric, we diverted it to make office linen and daily use of small linen and decorative accessories bohemian style.
This collection is 100% French, woven, assembled and tinted in the mass (so-called "ready to dye") with new colors each season.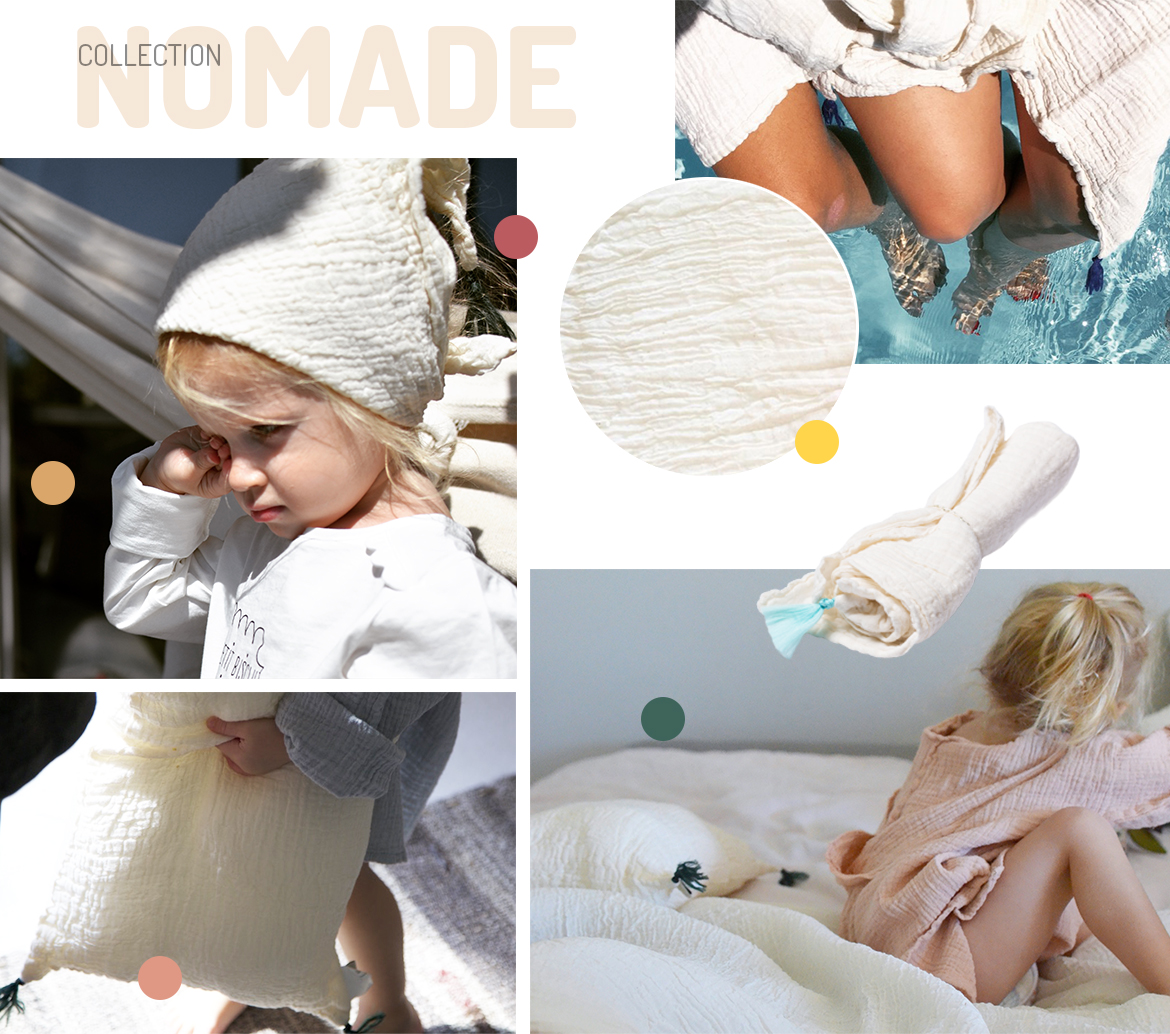 The range NOMADE also 100% French is our trademark. First for children, but not only! The Nomade cushion and quilt as light as a feather remain the references.
This slightly transparent cotton muslin is worked flat. Once made, each creation is washed and dried to give its embossing if air, then the team reworked the finishes. The off-white is its natural color, unique. Colorful pom poms add our touch. Want to dive into the sweetness?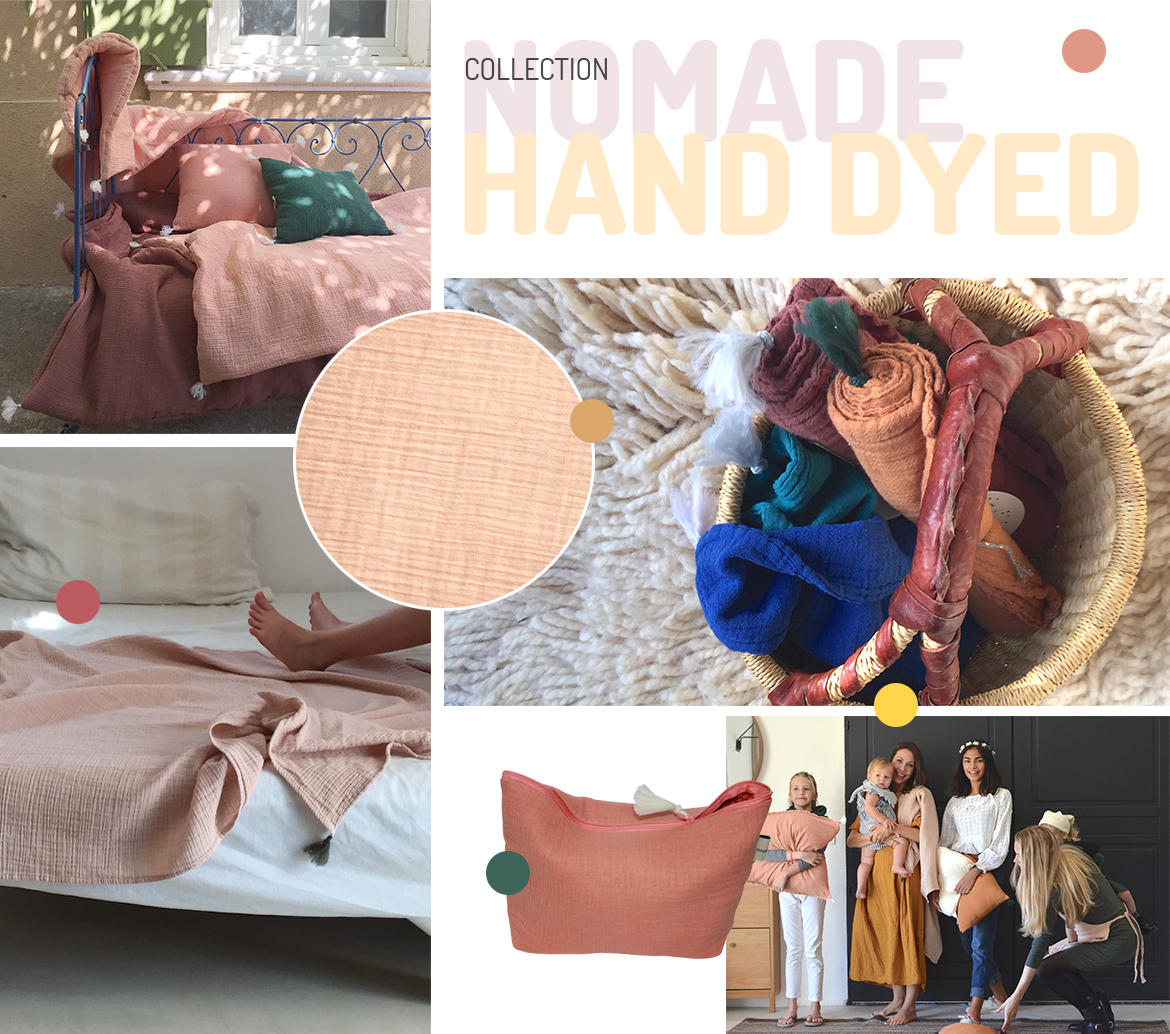 And the last novelty, the NOMADE HAND DYED! Many of you used the NOMADE range in color, but technically the material used was too delicate to be tinted.
We have selected a double pleated cotton gauze to give it a striped effect and have it dyed to our colors designed according to the inspiration of the seasons.
This collection extends to a wider world of the world of home and is for the whole family: curtains, throws, blankets, and novelties to discover over our fantasy.
Do not forget the rest of our universe, cushions and music boxes offered as nuggets in birth gifts for our beloved babies.